Since the foundation in 1936, we have pursued the limit and possibility of precision. TAKAHIRO provided a lot of customers with high quality parts and products through the research and development of original technology.
In order to answer the higher, more diversified request from the global market, TAKAHIRO will continue to develop more advanced technology and product.

TAKAHIRO started the business by setting one grind machine in 1936. Overcoming the chaos of WWⅡ, we expanded the process field to heat treatment and machining. With the processing technology, we developed a high precision indexing unit "Soarerdex" with roller gear system. Recently we advanced it to the merchandise "Roller turn" (NC rotary table) that many our customers utilize in factory automation.
In the long history of 80 years or more, we have been supported with so many customers. Appreciating it, we will also make a progress keeping in mind the frontier spirit of "Do what no one do" that was 2 founders bore when they began grinding business where there was no grinding company in Nagoya.

Company Name
TAKAHIRO ENGINEERING WORKS LTD.
Address
6-1, Shioya-cho, Minami-ku, Nagoya, Aichi, 457-0078, Japan
Tel / Fax
+81-52-811-3116(Tel) / +81-52-821-1929(Fax)
Factory
North factory, South factory
Foundation
Aug. 1936
Business

· 

ROLLERTURN Sales and production (Fast NC rotary table)


· 

SoarerDex Sales and production (Precise Indexer)


· 

Cam design and production


· 

Precise parts processing (machining, heat treatment, grinding)


· 

Heat treatment (Vacuum / Salt bath / Subzero treatment)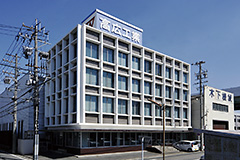 Head office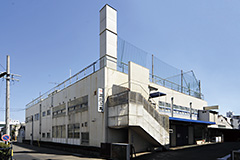 South factory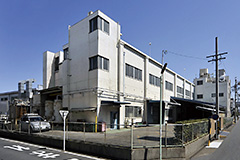 North factory


1936

Foundation
Kiichi Takagi and Hiroshi Suganuma founded TAKAHIRO GRINDING WORKS in Nagoya

1938

Move to the present place
Moved to Kasadera (Nagoya) and construct a new factory.

1946

Restart business after WWⅡ

1966

Reorganization as a corporation

1974

Start sales of a precise indexer "Soarerdex"

1997

Develop a super precision Index ( Accuracy ±5 angle second)

2005

Qualified for "AICHI BRAND" by the governor of Aichi prefecture

2013

Start sales of a fast NC table "ROLLERTURN"

Precise Processing
Machine Name
Brand
Type & Size
Quantity
Machining
equipment
Horizontal Machining Center
MITSUI
HS-5A (850×700×750) , HU-80A, HU-50A
5
OKK
HM500 (780×750×800)
1
Vertical Machining Center
YASDA
YBM-Vi40 (5 Axes)
1
MITSUI
VS3A,VU65A (1280×650×610)
2
DMG MORI
M300L (1600×500×470) , FRONTER-M
2
OKK
VM7 Ⅲ (1530×740×660)
1
BROTHER
TC-22B-0 (700×450×410)
1
KIRA
VTC40A
1
NC multi machine
OKUMA
MULTUS B300Ⅱ (Ø520×1000), LB15C (Ø250×500)
2
NC multi lathe
MAZAK
Multiplex 6100, 610, 620 (Ø260×400)
3
Super Precision Processor
JTEKT
AHN15 (Ø150×250)
1
NC super precise lathe
RIKEN
UPL-1K (Ø300×130)
2
NC lathe
MAZAK
M4 (Ø560×1000)
1
OKUMA
LB4000 (Ø460×1500)
1
Normal lathe
OKUMA, WASHINO
(Ø350×1000)
2
Milling machine
HITACHI, MAKINO, OKK
KSJP, MH2V, MHA400V
3
Slotting machine
YAMAGE
MY280
1
Radius balling machine
OKUMA, OGAWA
DMB-860, HOR-D1000
3
Vertical, desktop balling machine
YOSHIDA, ASINA, KIRA etc.
YGD-900GT etc.
5
Grinding
machine
Cylindrical grinder
WASHINO
GAU-50B-T (Ø200×500) , GP-25B
4
TOYODA
GUP-32-50 etc. (Ø400×1000)
3
NC Cylindrical grinder
TOYODA
GE4P-50 (Ø300×500)
1
OKAMOTO
OGM250 (Ø200×500)
1
CNC angle grinder
JTEKT
GE4A-100 (Ø300×1000)
1
Internal grinder
OKAMOTO
IGM-2M (Ø6-Ø200×200)
2
IGM-15NC, IGM-15EX
2
TOYODA
GI-100 (Ø200×250)
1
WASHINO
GA-50B-TG (Ø100×150)
1
SCIENCE
GIS200
1
Surface grinder
NAGASE
SGC125BLD2 (500×1200)
1
OKAMOTO
PSG158DXZ (800×1550)
(with a vertical grind axe)
1
OKAMOTO
PSG125EXZ (500×1200)
1
OKAMOTO
PSG-630X (300×600)
1
HITACHI
GHL-B409NSP etc.
4
KURODA
GS64PFⅡ
1
Both center grinding machine
SCIENCE
GHS600
1
Horizontal rotary grinder
WASHINO
SS-501 (Ø508×125)
1
Rotary surface grinder
SUMITOMO
SVR110 (Ø1100×370)
1
NC vertical grinder
TAIYO
NVG-8T (Ø800×700) , IGV-7N
2
Jig grinder
MITSUI
J4GDN
1
Honing machine
NISSIN, FUJI
E25MM1N (Ø25×80) etc.
2
Measuring tools
Three dimension measuring machine
TOKYO Prec.
RVA1000A, SVA1000A-C6
2
Roundness measuring machine
TOKYO Prec.
RONCOM 65A
1
Roughness measuring machine
TOKYO Prec.
SURFCOM 554A
1
Shape measuring machine
TOKYO Prec.
COUNTER RECORD 2600E
1
Digital microscope
KEYENCE
VHX
1
Profile Projector
NIKON
V-20A
1
Surface plate
MITSUTOYO etc.
1,000×2,000 etc.
9
Digital height measuring instrument
TRIMOS, MAHR, TESA
TVD800A, DIGIMAR CX1, Microheight + M600 etc.
3
Electrical micrometer
TESA, MAHR
TT10, CH1020, Militron
4
Laser angle measuring device
RENISHAW
XR20-W Indexing angle measurement
1
Rotary encoder (Heidenhain / Renishaw)
HEIDENHAIN
RON806/ND261
3
Autocollimator
NIKON
TA-121
1
Gaussmetor
DENSHIJIKI
GM432
1
Magnetic inspection
DENSHIJIKI
ER262
1
Hardness measuring instrument
AKASHI
ARK-B
1
Heat treatment
| Machine Name | Quantity |
| --- | --- |
| Vacuum furnace NVFC-450PT (IHI-AbarIpsen) | 1 |
| Vacuum furnace VFC-424R (IHI-AbarIpsen) | 1 |
| Salt bath furnace line | 1 |
| Electrical furnace | 1 |
| Subzero treatment furnace 400×400×500 | 1 |
| Shot blast SBC350 | 1 |
| Hardness measuring instrument Micro Vickers | 1 |
| Hardness measuring instrument Rockwell | 1 |