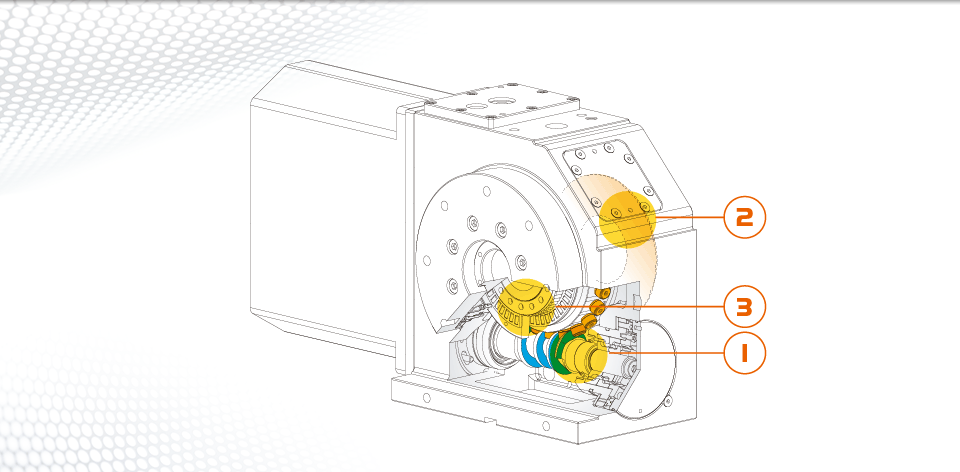 Roller gear system realizes non backlash engagement and accurate-rapid positioning.

The originally developed air-hydraulic clamping system is composed of a high friction disc and a hydraulic booster. This system generates a strong clamping power, which is available for high load machining. The power supply is air pressure, so a hydraulic generator is not necessary.

The bearing supporting an output shaft is a three rollers bearing. We set a preload for the bearing and achieve non run-out rotation. The double supported construction placing another bearing on the back side brings a very high rigidity.